Coming November 26, 2016
The Annual IRPC Saturday after Thanksgiving Auction
Your opportunity for you to put some outstanding birds into your breeding program
Here are some of the first birds. Birds from the following top breeders and flyers will be availalable for you to place in your loft: Frank McLaughlin, Rick Nanez, Champcamp Lofts, Eddie Abramoski, Mike Anderson, Kevin Coey, Steve Jenkins, Warren Sessink, Dave Trunnell, Wally Tienprasid, Rick Barker, Frank Zulli, Arvel Freydenfelt, David Stephenson, Gray Fox & Harms, No Mercy Loft, Ron Deisher and Mike McKinney.
Auction will be at the Sterritt Center, 8950 Otis Ave. Indianapolis, on Fort Benjamin Harrison Grounds
Birds will be on display at 11:00 AM with the auction at 1:00. Lunch will be available. Come join the fun...and go home with a bird or two that will improve your race results for years to come.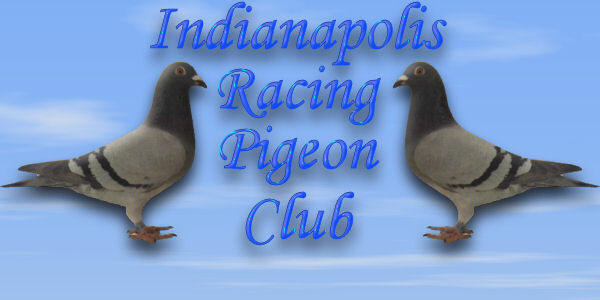 Web page updated October 21, 2016. For questions about the web page please contact Don Adams